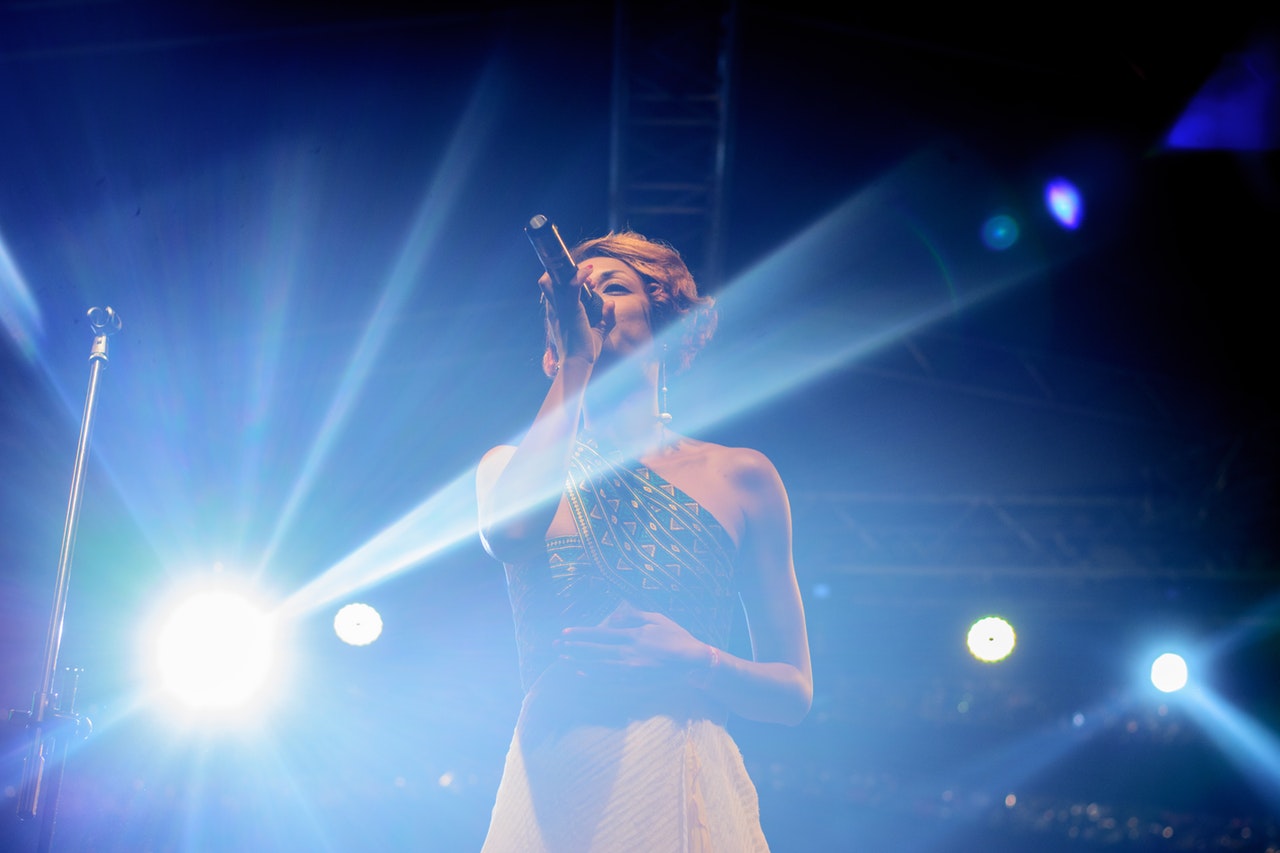 Whether you are a beginner to singing lessons or a more experienced vocalist who would like to work on improving their technique, HHVS is here to help you achieve your goals.
Our vocal lessons target the specific areas in your voice that need developing.
Common vocal issues singers have that we target in our voice lessons are :
Straining to reach high notes
feeling tense or restricted when trying to access certain parts of your voice
experiencing a break or flip or "cracking" in your voice when transitioning from the lower part of your voice to higher notes
feeling your voice is too breathy or light
wanting to learn how to belt out notes powerfully without having to push so hard.
Our job is to teach you to sing  from the lower part of your voice (chest voice) to the highest part of your voice (head voice) with freedom and skill and to be able to transition (mix voice) easily between them. As well as a whole bunch of other cool stuff that will help to build an amazing voice with solid technique!
What's the result? You will be able to sing whatever style or genre you choose and all the songs of your favourite artists with a quality vocal production.
STUDIO HOURS 
Monday, Tuesday –  Thursday, Friday 11am to 6pm 
Lessons via SKYPE are also available to all sudents as an alternative to studio/in person lessons.
Our SKYPE ID: lessons@hhvs.com.au
LESSON FEES
 

$50 half hour lesson

 

$75 for 45 minute lesson
Lesson Packages : pre purchase 10 x Lessons and receive an extra lesson FREE of charge.
48hrs minimum must be given for cancelation of lessons to avoid full payment of missed lesson.
No lessons are confirmed until pre -payment is recieved in full.
Payment options : eftpos, credit card or direct bank transfer.
Call  0415 208 689  for more information.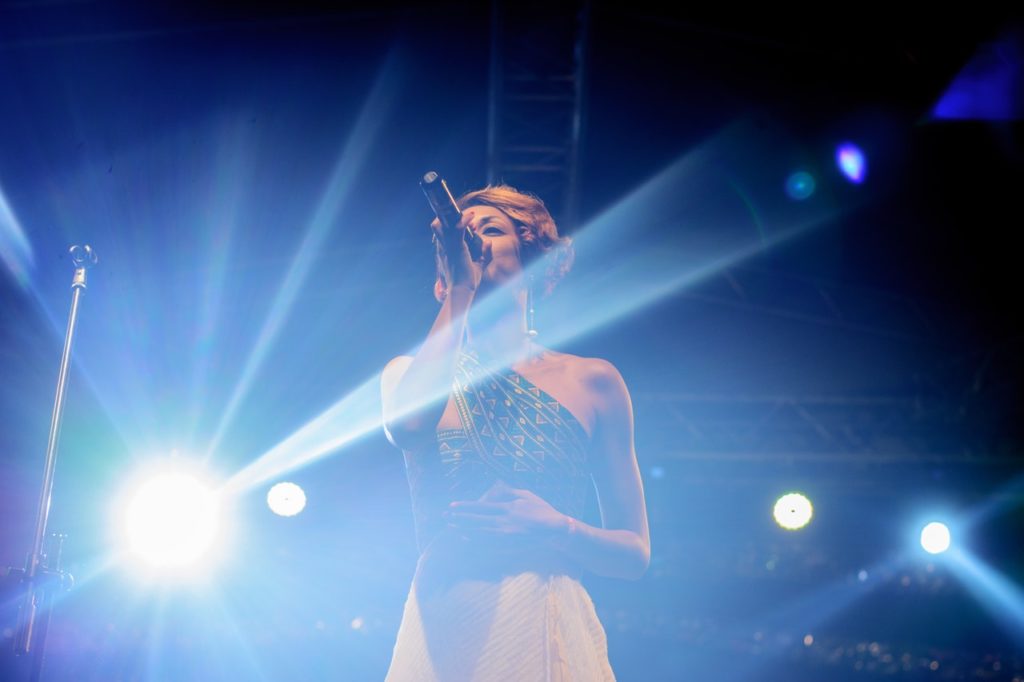 what happens in A lesson?
You might be wondering what to expect in your first lesson with HHVS. Maybe this is going to be your first singing lesson ever! Or perhaps you've had voice lessons before and are curious to know how this lesson is going to be different from what you've had in the past?
It's of importance to us that we take time to find out about you and your goals for having voice lessons.
We want to know about your:
Past –  musical and vocal experience/training and vocal health
Present – what singing you are doing at the moment or if you have auditions or performances coming up?
Goals – what are you wanting to achieve from your lessons? Do you want to work on a particular song for a performance? Is there an area of your voice you are not happy with and want to improve? Or do you just want to have fun and increase your confidence in singing in front of people?
We will then assess where you currently are, vocally, with a simple vocal excercise and give you some feedback on what we noticed about your voice and what our goal will be for getting your voice where you want it to be. Finally we devise a  plan, specific to your needs,  for achieving that goal during the lesson.
My daughter started when she was 8 years old and loves her voice lessons. Hannah communicates with ease at my daughters level and as a result my daughter, now 9yo, sings for days after each lesson (especially in the shower) putting new skills to use.
Hannah easily assessed my voice and prescibed specific excercises to help strengthen the areas I needed to develop. I could hear and feel the difference straight away. Her gentle and encouraging nature makes me feel relaxed and comfortable at lessons.
Excellent teaching. Very professional. Easy to talk to. Brilliant results!
I just wanted to feel more confident and improve my Karaoke game. Having lessons with Hannah helped me feel more comfortable singing in front of people.
Hannah Harris practices what she teaches. Her lessons are encouraging and supportive but they also get results. As a working vocalist herself, Hannah chose to train in the method that has helped her achieve the pop vocal style she uses when performing. I have studied with many vocal teachers and each had something to offer but with many sticking to very traditional, classical methods, I realized that the sort of music I wanted to sing was not compatible with the techniques I was taught in the past. I look forward to continuing my learning with Hannah.
Hannah is cheerful and very knowledgeable. She has really helped me to relax and find my voice. I am very happy with my progress and love the convenience of being able to have my lessons via Skype.
I had a really positive experience training with Hannah. She gave practical advice underpinned by a wealth of knowledge. She tailored my training to my specific goals – preparing and soothing my voice for live performance, and cleaning up some songs in a practical and versatile way. She has a gentle and encouraging nature and was generous with her time. After classical training in the past, I appreciate the pragmatism of the pop vocal style of training!
Lessons with Hannah have been invaluable in helping me with my vocal technique. I'm finding it easier to navigate and sing through my vocal passages and now find singing more enjoyable which is great! She is a patient and understanding teacher who manages to diagnose and correct my vocal technique kindly and effortlessly and would recommend her to anyone.
Hannah is a great teacher. I find my lessons extremely helpful.
I learned so much about my voice in the first lesson with Hannah. I've always considered myself a reasonable singer but I didn't realise how much there was to learn from having voice coaching. I'm really looking forward to developing my voice further.
I sing and act in amateur musical theatre and wanted to work on my vocal range. Hannah helped me understand why I sometimes get a "flip" or a break in my voice and gave me excercises to target that area of my voice and enable me to get a more consistent sound.
I appreciated the fact that I was able to talk through the technical aspect of things that I had been experiencing with my voice, but due to minimal training, didn't have a name/explanation for. I also found the lessons with Hannah fun and personable.
I loved my lesson with Hannah. She made me feel at ease immediately and I'm looking forward to learning more and improving my vocals.
Working with Hannah has been a wonderful experience. Being someone who was rather shy about my singing voice, Hannah quickly made me feel comfortable and personalises each lesson to assist in reaching my goals. After just a handful of lessons working on the foundations of my voice, I already hear and feel the difference from where I was before. I look forward to continuing my training with Hannah.
Our Studio is in Bayswater, Perth WA conveniently located near to surrounding suburbs Mt Lawley, Inglewood, Maylands, Bedford, Morley, Dianella.